Finland Google maps and Driving Directions
Get free driving directions, Google maps, traffic information for Finland, and Helsinki (GPS: 60 10 N 24 56 E), the capital city of the country located in (the) Northern Europe, bordering the Baltic Sea, Gulf of Bothnia, and Gulf of Finland, between Sweden and Russia.
Find any address in Helsinki on the Google map of Finland (FI) with ease or calculate your up to date itinerary to and from Finland or its neighboring counties like Norway, Russia, Sweden.
Sightseeing and exploring in Europe starts here, thanks to Google because its Earth Engine combines a multi-petabyte catalog of updated satellite imagery and geospatial datasets with planetary-scale analysis capabilities. Wonder the world, use the satellite map function of the Google maps to explore or see differences on the Earth's surface, inland, or the surrounding areas of Finland.
Google Maps Finland
Finland's language and national identity have been influenced by both its Scandinavian and Russian neighbors. Once aligned with the USSR, Finland is now a member of the EU.
Finland is mostly low, flat to rolling plains interspersed with lakes and low hills.
The map above fully covers Finland with its road routes from cities to towns, road intersections in any region, provinces, prefectures, also with free driving directions in Helsinki or to the neighboring towns and countries. To look at the detailed map about a particular quarter in Helsinki, please click on the area and zoom to the place you are interested in the Google maps of Finland (FI).
Be creative, use the extras of this Google map; This is a detailed, clear, zoomable, large road map of Finland with its administrative divisions; 19 regions (maakunnat, singular – maakunta (Finnish); landskapen, singular – landskapet (Swedish)); Aland (Swedish), Ahvenanmaa (Finnish); Etela-Karjala (Finnish), Sodra Karelen (Swedish) [South Karelia]; Etela-Pohjanmaa (Finnish), Sodra Osterbotten (Swedish) [South Ostrobothnia]; Etela-Savo (Finnish), Sodra Savolax (Swedish) [South Savo]; Kanta-Hame (Finnish), Egentliga Tavastland (Swedish); Kainuu (Finnish), Kajanaland (Swedish); Keski-Pohjanmaa (Finnish), Mellersta Osterbotten (Swedish) [Central Ostrobothnia]; Keski-Suomi (Finnish), Mellersta Finland (Swedish) [Central Finland]; Kymenlaakso (Finnish), Kymmenedalen (Swedish); Lappi (Finnish), Lappland (Swedish); Paijat-Hame (Finnish), Paijanne-Tavastland (Swedish); Pirkanmaa (Finnish), Birkaland (Swedish) [Tampere]; Pohjanmaa (Finnish), Osterbotten (Swedish) [Ostrobothnia]; Pohjois-Karjala (Finnish), Norra Karelen (Swedish) [North Karelia]; Pohjois-Pohjanmaa (Finnish), Norra Osterbotten (Swedish) [North Ostrobothnia]; Pohjois-Savo (Finnish), Norra Savolax (Swedish) [North Savo]; Satakunta (Finnish and Swedish); Uusimaa (Finnish), Nyland (Swedish) [Newland]; Varsinais-Suomi (Finnish), Egentliga Finland (Swedish) [Southwest Finland].
The interactive map above is also may be used as the satellite map of Finland, or as a reverse search map for finding an address from its GPS coordinates.
Finland is three times the size of Ohio. It is heavily forested and contains thousands of lakes, numerous rivers, and extensive areas of marshland. Except for a small highland region in the extreme northwest, the country is a lowland less than 600 ft (180 m) above sea level. Off the southwest coast are the Swedish-populated Aland Islands (581 sq mi 1,505 sq km), which have had an autonomous status since 1921.
Finland (area: 338 424 sq km / 130 666,18 sq mi), where the official language is Finnish, Swedish, lying in Europe and using the currency; Euro (EUR), since 1999, set their clock to UTC+2. That means they are 7 hours ahead of Washington DC during Standard Time in Helsinki, the capital. Note to the time difference: Daylight saving time: +1hr begins last Sunday in March; ends last Sunday in October begins last Sunday in March; ends last Sunday in October.
The climate in Finland; Long, harsh winters with frequent snowfalls. Short, warmer summers. Rainfall is low, and decreases northward.
Geography in a nutshell; South and center are flat, with low hills and many lakes. Uplands and low mountains in the north. 60% of the land area is forested.
Click here for more detailed information about Finland.
Driving directions Finland
The Google maps and Google Satellite maps of Finland above showing the country, located next to Norway, Russia, Sweden. For your further reference, the latitude and longitude coordinates of Finland are 64 00 N, 26 00 E , while the capital, Helsinki found at 60 10 N 24 56 E.
When you are traveling around Finland, Helsinki, or its other cities, use this routing tool, providing up to date route planning service free of charge.
Look no further; get accurate driving directions in Finland, Europe, by filling the route planner form below.
Since Google acquired and introduced its digitalized maps in 2004, you're probably familiar with its base functions, like finding an address or driving directions to locations. Still, Google maps also accommodate bicyclists, pedestrians, and also public transportation with special directions and customizable routes.
---
About Finland and the capital, Helsinki
| | |
| --- | --- |
| | |
| The national flag of Finland | Borderline map of Finland |
| | |
| Flag description: white with a blue cross extending to the edges of the flag; the vertical part of the cross is shifted to the hoist side in the style of the Dannebrog (Danish flag); the blue represents the thousands of lakes scattered across the country, while the white is for the snow that covers the land in winter. | Border length: total: 2,563 km. Border countries (total: 3): Norway 709 km, Sweden 545 km, Russia 1,309 km. |
About Helsinki
Sitting across a series of islands in Finland's far south, Helsinki has a maritime feel and a mood as much akin to Baltic Eastern Europe and Russian cities as to anywhere else in Scandinavia. For a century, an outpost of the Russian Empire, Helsinki's very shape and form derives from its more powerful neighbor. Yet during the twentieth century, it became a showcase for independent Finland, many of its impressive buildings reflecting the dawning of Finnish nationalism and the rise of the republic. This ushered in the so-called golden age of Finnish design in the 1950s, and the city is justifiably proud of its cutting-edge architecture.
Today, visitors will find a youthful buzz on the streets, where the boulevards, outdoor cafés, and restaurants crowded with Finns, who take full advantage of their short summer. At night the pace picks up in Helsinki's substantial selection of bars and clubs.
Did you know about Finland?
Finland was part of Sweden from the 12th century. From 1809 until independence in 1917, it was part of the Russian Empire.
Finland has Europe's largest inland waterway system.
In recent years Finland has developed its high-tech industries, producing Nokia mobile phones and other items.
Finland is a Scandinavian, north European republic with about a third of its territory lies within the Arctic Circle. It is a country of forests, lakes, and islands that shares borders with Sweden in the northwest, Norway in the north and Russia in the east. In the west and southwest, its coastline is along the Gulf of Bothnia and in the south lies the Gulf of Finland, both of which are arms of the Baltic Sea.
Some 30,000 islands and islets line Finland's coast, the densest concentration being in the southwest and south. Most of Finland is a low-lying, rolling plain or plateau which becomes more hilly towards the north. Mountains are found only in the extreme northwest where a 'finger' of Finland projects into the mountainous spine of Norway and Sweden. Northern Finland consists of Finnish Lapland. Home to the country's population of Lapps or Saami people, it lies within the Arctic Circle.
There are some 187,888 lakes in Finland, many of them containing thousands of islands, and numerous rivers and streams. The country's large tracts of forest and wilderness areas with few human inhabitants are home to a wide variety of north European wildlife. The capital and largest city is Helsinki. Most people live in southern Finland, particularly in the cities and towns.
Only about 8 percent of the land is suitable for cultivation and farming is mainly carried out in the south. Forestry and its spin-off industries are important factors in the country's economy as is the fishing industry. The country has valuable deposits of copper, zinc, silver, iron, lead, nickel and gold. Its only natural fuels are peat and wood, but it has plenty of hydroelectric power. Finland has many diverse industries including a productive manufacturing industry. Finland's beautiful countryside and architectural, cultural and historical sites attract numbers of visitors each year, and tourism's contribution to the economy is of growing significance.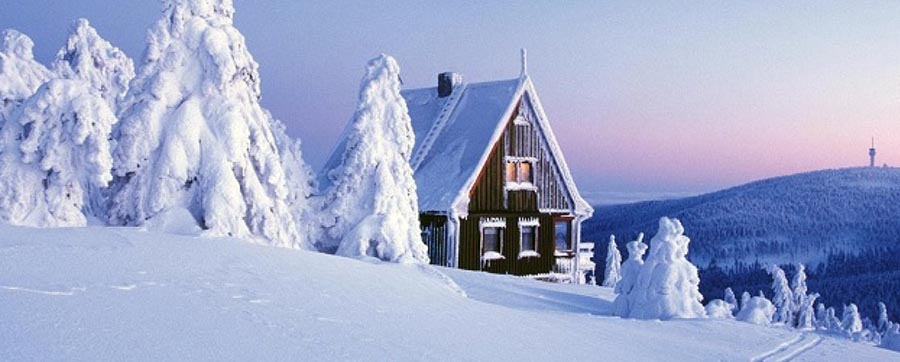 ---
Facts of Finland (FI)
Name conventional long form: Republic of Finland, conventional short form: Finland, local long form: Suomen tasavalta/Republiken Finland, local short form: Suomi/Finland, etymology: name may derive from the ancient Fenni peoples who are first described as living in northeastern Europe in the first centuries A.D.
Codes: ISO; FI, Internet; .fi
Capital city: Helsinki
Language(s): Finnish (official language) 89%, Swedish (official language) 5.3%, Russian 1.3%, other 4.4% (2014 estimate)
National holiday(s): Independence Day, 6 December (1917)
Motto: N/A
Currency: Euro (EUR), since 1999
GPS: 64 00 N, 26 00 E, Helsinki; 60 10 N 24 56 E
Location: Northern Europe, bordering the Baltic Sea, Gulf of Bothnia, and Gulf of Finland, between Sweden and Russia
Geography note: long boundary with Russia; Helsinki is northernmost national capital on European continent; population concentrated on small southwestern coastal plain
Land boundaries: Norway 709 km, Sweden 545 km, Russia 1,309 km, total: 2,563 km
Maritime boundaries: Baltic Sea, Gulf of Finland
Coastline: 1,250 km
Area: total: 338,145 sq km; land: 303,815 sq km, water: 34,330 sq km (total 130 666,18 mi2), slightly more than two times the size of Georgia; slightly smaller than Montana.
Roadways: total: 454,000 kmhighways: 78,000 km (50,000 paved, including 700 km of expressways; 28,000 unpaved), urban roads: 26,000 kmprivate and forest roads: 350,000 km (2012)
Waterways: 8,000 km (includes Saimaa Canal system of 3,577 km; southern part leased from Russia; water transport used frequently in the summer and widely replaced with sledges on the ice in winter; there are 187,888 lakes in Finland that cover 31,500 km); Finland also maintains 8,200 km of coastal fairways (2013)
Local time (capital): UTC+2, 7 hours ahead of Washington DC during Standard Time
Note to the local time: Daylight saving time: +1hr begins last Sunday in March; ends last Sunday in October begins last Sunday in March; ends last Sunday in October
Population in Finland: 5 542 517
Population in Helsinki: 1 162 900 (including the metropolitan areas)
Urbanization: urban population: 84.2% of total population (2015)
Major urban areas population: HELSINKI (capital) 1.18 million (2015)
Population growth rate: 0.38% (2016 estimate)
Birth rate: 10.7 births / 1,000 population (2016 estimate)
Death rate: 9.9 deaths / 1,000 population (2016 estimate)
Age structure: 0-14 years: 16.42% (male 461,432 / female 441,244) 15-24 years: 11.6% (male 325,919 / female 312,045) 25-54 years: 37.9% (male 1,063,494 / female 1,020,194) 55-64 years: 13.42% (male 362,788 / female 374,985) 65 years and over: 20.66% (male 492,143 / female 643,967) (2016 estimate)
Median age: total: 42.4 years; male: 40.8 years, female: 44.3 years (2016 estimate)
Ethnic groups: Finn 93.4%, Swede 5.6%, Russian 0.5%, Estonian 0.3%, Roma 0.1%, Sami 0.1% (2006)
Religions: Lutheran 73.8%, Orthodox 1.1%, other or none 25.1% (2014 estimate)
Government type: Unitary parliamentary republic
Legal system: civil law system based on the Swedish model
National anthem: Our Land
Known national hazards: N/A
Major infectious diseases: N/A
Land use: agricultural land: 7.5%; arable land 7.4%; permanent crops 0%; permanent pasture 0.1%; forest: 72.9%; other: 19.6% (2011 estimate)
Agricultural products: barley, wheat, sugar beets, potatoes; dairy cattle; fish
Industries: metals and metal products, electronics, machinery and scientific instruments, shipbuilding, pulp and paper, foodstuffs, chemicals, textiles, clothing
Export commodities: electrical and optical equipment, machinery, transport equipment, paper and pulp, chemicals, basic metals; timber
Main export partners: Germany 13.9%, Sweden 10.1%, US 7%, Netherlands 6.6%, Russia 5.9%, UK 5.2%, China 4.7% (2015)
Import commodities: foodstuffs, petroleum and petroleum products, chemicals, transport equipment, iron and steel, machinery, computers, electronic industry products, textile yarn and fabrics, grains
Main import partners: Germany 17%, Sweden 16%, Russia 11%, Netherlands 9.1%, Denmark 4.1% (2015)
Navigate the countries in Europe faster and easier while driving, use the interactive Google maps for your driving directions. The continuously updated database contains over 220 countries and territories digitally mapped, hundreds of millions of businesses and places around the world positioned on the map.
Get fresh GPS navigation, traffic, and transit information – no matter what part of Finland, Helsinki, any other city and country in Europe, or the world you're in.
Do you like this Finland information page? Please don't forget to share it with others! Thank you.